Intuit ProSeries Tax Software – Why It's #1 for Tax Professionals
Intuit's ProSeries Tax Software is #1 for Tax Professionals for a reason. With over 20 time-saving features, 3000+ forms & schedules, ProSeries has the capability to handle most returns with ease. Over 1000 diagnostics are included to help you catch errors & ensure an accurate tax filing – a win-win for you & for your clients. ProSeries received superb ratings from the AICPA (4.3/5) and helped enable a 99% first-time submission success rate on e-filed taxes in 2012.
With over 65000 customers, ProSeries is the leading professional tax software program in the market today.
For more incredible statistics & reasons you should consider utilizing Intuit's ProSeries tax software, checkout the infographic below. If you're a small business owner, check with your accountant/CPA to see if they're using ProSeries.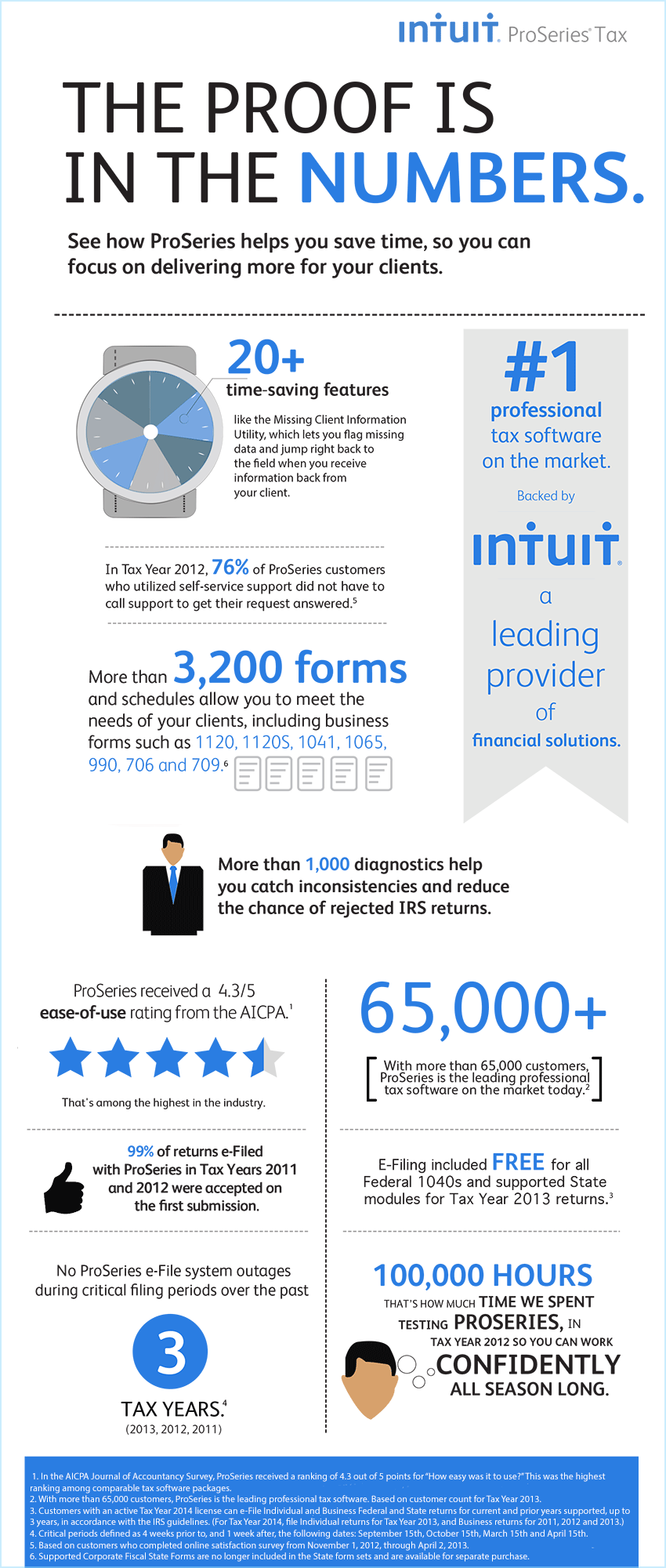 Click to try Intuit ProSeries Tax Software for Professionals for free!